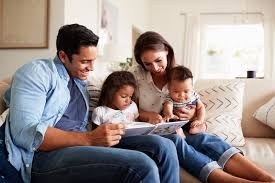 read more
The Hodgeman County Grade School Reading program
announces a new, one-of-a-kind cookbook,
"Reading, Writing, and Recipes."
We have compiled our tastiest, tried-and-true recipes into a single book that will be treasured for generations to come. It contains almost 400 recipes from our students, their families and friends. 100% of the proceeds from this cookbook effort will be used to support the reading program at the Grade School, for the purchase of books for classroom libraries and for reading incentives for our students at Hodgeman County Grade School.
The cookbooks have arrived and are available for purchase just in time for gift-giving and Christmas.
Cookbooks can be purchased from the Grade School Office (620-357-8395), at The Farmer's State Bank,
Jetmore Food Center, Jetmore City Office, & The Hodgeman County Health Center.
The cookbooks are priced at $15 per copy.
Please make checks payable to USD #227.
We hope you enjoy trying all kinds of new recipes. Thank you for supporting our young readers!
read more